Ashleigh Gardner has the word 'Muruwari' tattooed on her left arm. It is her community's name and she is proud of her Indigenous lineage.
She is one of the biggest game-changers in women's cricket. She is also one of the most passionate voices for Australia's Aboriginal population.
Only four Australians of Indigenous descent have played Test cricket so far. Gardner was the third. The others are Faith Thomas — the first Aboriginal woman to represent Australia in any sport — Jason Gillespie and Scott Boland.
Unfortunately, women's Tests are few and far between. So it is Gardner's skills in the shorter formats that the world has seen more of.
She is a brilliant finisher, and when Australia fields, she is often the go-to woman. With her off-spin, she floats through all phases of a T20 innings.
At 25, she is at the peak of her powers. Last month, she was named the best player at the T20 World Cup in South Africa. She was the second-highest wicket-taker and averaged 36.66 with the bat to help Australia win yet another ICC trophy. She also played significant roles in Australia's triumphs at the ODI World Cup and the Commonwealth Games last year.
When Cricket Australia scheduled a Women's T20I game, against Pakistan, on Australia Day (January 26), Gardner minced no words in her criticism.
"For those who don't have a good understanding of what that day means, it was the beginning of genocide, massacres and dispossession," she wrote on her social media account. "When I take the field for this game I will certainly be reflecting and thinking about all of my ancestors and peoples' lives who changed from this day."
During the inaugural edition of the Women's Premier League — Gardner was the joint costliest overseas player, signed up by Gujarat Giants for ₹3.2 crore — she spoke to The Hindu in Mumbai about representing Indigenous Australians, her demanding role in the national side, how the WPL could transform the women's game in India, and how the late Andrew Symonds influenced her cricket. Excerpts:
You first came to India in 2016 as the captain of a team of Indigenous Australian women. It was the first all-Indigenous female cricket team to go on a tour. How do you look back at the experience?
It was challenging conditions and it was also challenging to captain a team that I didn't know well. It remains one of the best challenges of my career. The team was put together after we played a tournament. I was one of the youngest players but [coach] Shelley Nitschke saw some sort of leadership capabilities in me.
You may not have imagined at the time that you would make another trip to India, seven years later, for the WPL after bagging such a big contract.
Yes, there has been quite a dramatic change in my career. As international cricketers we have been waiting for this competition to start off. Now is the right time. It is great that India is putting in the money and the effort for women's cricket. In five to 10 years, I think India could dominate women's cricket, but I might be retired by then, so I won't have to fight them at their highest.
The other day Ellyse Perry was telling me that you are a great example of what the WBBL has done for Australian cricket.
I was just starting out when the WBBL came. It has paved the way for a lot of youngsters like me. The WBBL is sometimes as good as playing international cricket.
Do you think the WPL could produce a player like you for India?
Absolutely. It is pleasing to see so many young Indian talents. There are so many players that have stepped up for their respective teams.
Which young Indians have impressed you?
One name I can think of is Shreyanka Patil of RCB; she is a young off-spinner and handy batter as well. She also got me out. I had a quick chat with her. She thinks about the game deeply.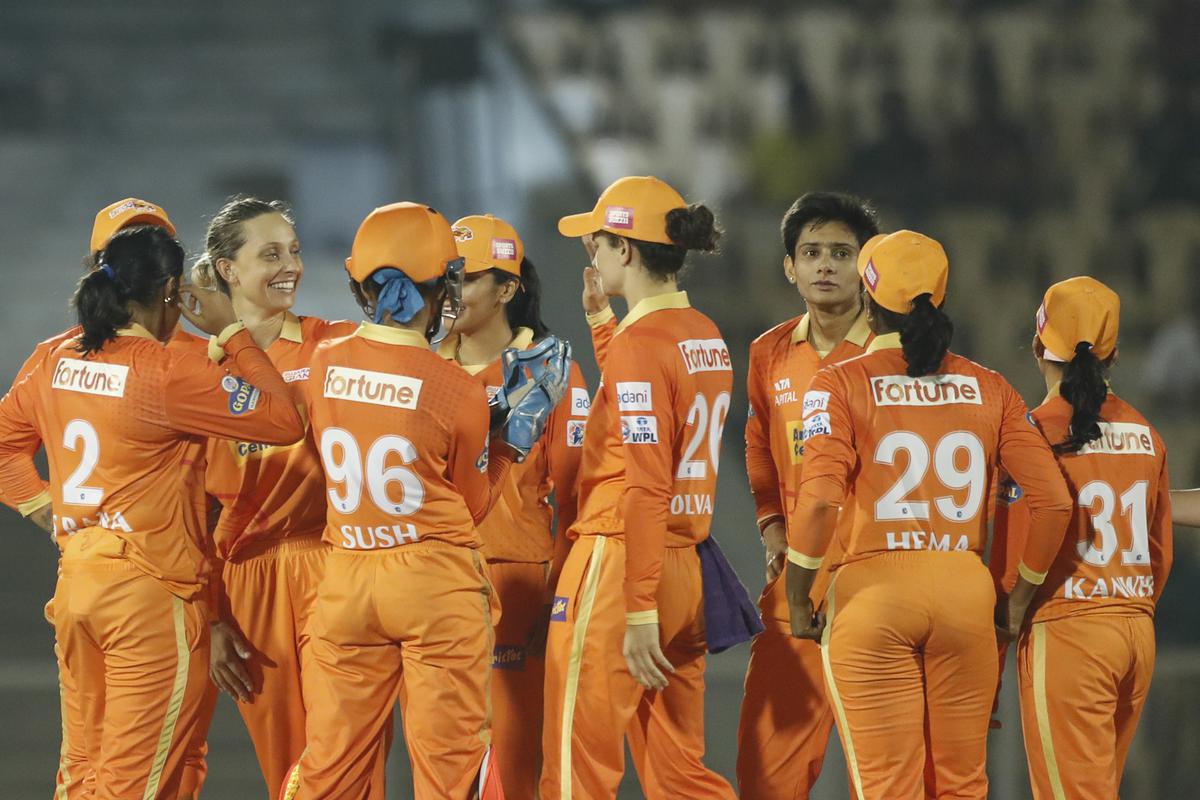 How do you view your role in the Australian team?
It is tough, but it is also an absolute privilege because the captain can call you in different situations, with both bat and ball. Two or three years ago I probably wouldn't have seen myself as someone who can bowl in the PowerPlay and at the death. There have been some challenging times as well, but the best thing about being an all-rounder is that sometimes when you don't bowl, you have your batting to lean on and vice versa. Yes, it is tough at times when both skills don't go the way you want, but when it comes off, it is an absolute honour to do that.
You had an excellent World Cup in South Africa.
It was fantastic and I thought we played some really good cricket throughout. I was glad that I could put on some performances for my team. It is a fantastic group of girls. To be part of such a successful side over the last six years is something we are all proud of. I hope we can take our game to new heights.
How important is the role of cricketers like Boland and you for Australia's Indigenous population?
I guess it is important for young Indigenous kids to have role models like us to play at the highest level. When having conversations with other players like Scott, you don't probably realise the impact you are actually having out there. The thing for us is that there is more to cricket than cricket. And we are representing more than ourselves and our families.
We are representing a lot of people out there. So it is about being a good person, a role model both on and off the field, and making sure you are doing the right things at all times. It is important to keep at the back of your head the thought that you are a role model for young, aspiring Indigenous kids that want to play cricket or professional sport. We play a big role in our community and it is a role that I love playing.
Which cricketers do you look up to?
There is one cricketer that stands out, and that is Andrew Symonds. He was my idol growing up and he still is. I still love watching videos of him. The way he was able to change the game is something I loved watching. I guess I have tried to replicate the way he took the game on. He was also one of the reasons why I started bowling off-spin. He will continue to have an impact on my career.