New Delhi:
Finance Minister Nirmala Sitharaman tabled the Economic Survey 2021-2022 in Parliament today. India will see economic growth of 8 to 8.5 per cent in the coming fiscal year, down from 9.2 per cent growth estimated in the current year, the annual Survey predicted a day before the Budget.
Almost all indicators show that the economic impact of the "second wave" in the first quarter was much smaller than that experienced during the full lockdown phase in 2020-21 even though the health impact was more severe, the survey notes.
Prannoy Roy and experts decode the annual Survey.
Here are the Live updates from the show:
Get NDTV UpdatesTurn on notifications to receive alerts as this story develops.
We really need to push Atmanirbharta. Fundamental trust in investors is needed. Indians think we have a big market and investors will come here. But the consumption market is small. So we need to have prices that are globally competitive: Dr Arvind Subramanian
There is a historic opportunity for India today. After the global financial crisis, China became uncompetitive. Now is the 2nd opportunity – investors are fleeing China for geopolitical reasons and places like Vietnam because of its zero-Covid policy cannot take its place. So there is a historic opportunity: Dr Arvind Subramanian
The slowdown has one big scar. MNREGA demand today is 40-50% more than pre-pandemic levels. That has in a sense left a deep scar in terms of the jobs crisis. The digital infra has improved. Recently, we have had exports that we should acknowledge. The privatisation of Air India is a big signature achievement: Dr Arvind Subramanian
India has been maybe a little more affected than elsewhere by the pandemic. Even leading up to the pandemic, the economy was weak: Dr Arvind Subramanian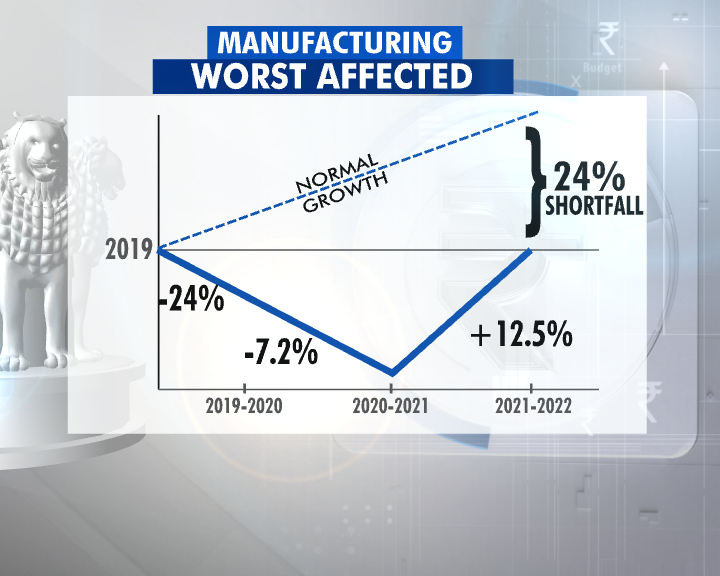 During the UPA, it was called disinvestment. The political composition of UPA didn't approve of the word "privatisation". It doesn't happen because the bureaucrats who have to do it are afraid that they have to sell at a lesser price: Dr Montek Singh Ahluwalia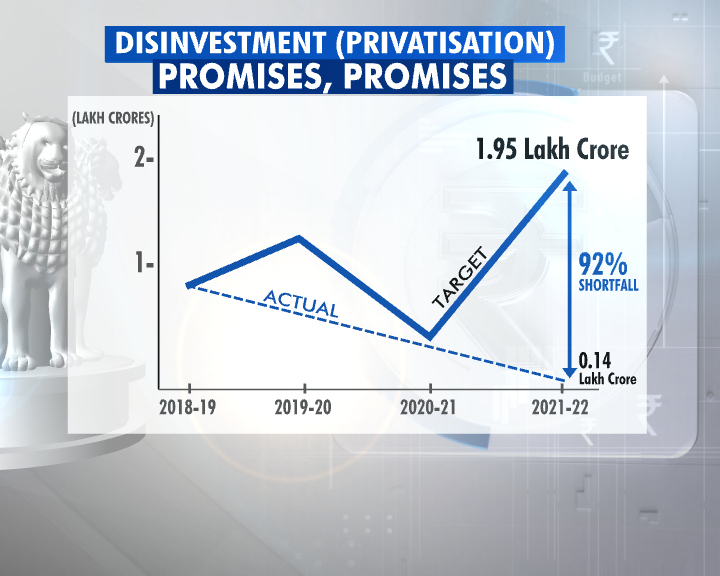 The Economic Survey says 8-8.5% growth next year. But the question is whether 8.5% is likely? in the first half, the economy grew 13%. Therefore, in the second half, they are projecting less than a five percent growth mark. How do we take it up to 8-8.5%?: Dr Montek Singh Ahluwalia
It is a difficult situation facing most countries. The economic survey is out. The growth prediction is high. 9.2% GDP growth prediction is based on data from the first half of the year: Dr Montek Singh Ahluwalia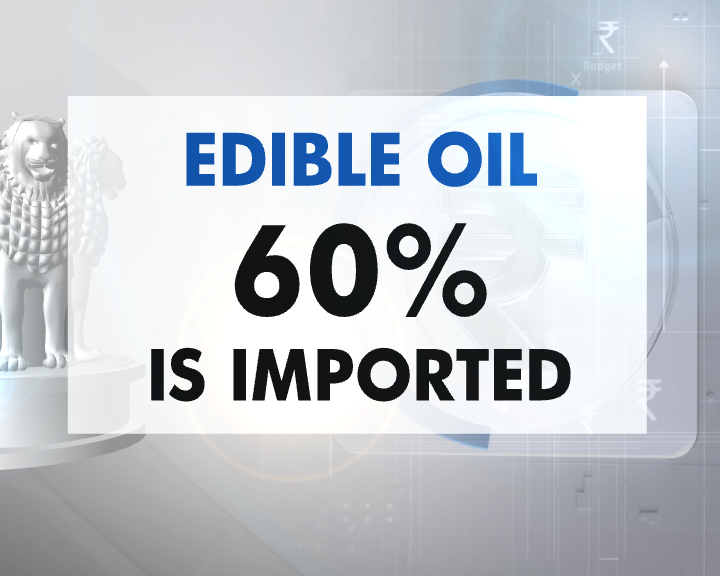 Congress has not been as good as we expected. Today, half of India's agriculture is irrigated. 99% in Punjab. Just increasing irrigatioon cover is not enough. We need to learn to use water for irrigation. We need to increase investment in irrigation. We gace four times the buffer food stock we need: Dr Ashok Gulati, agricultural economist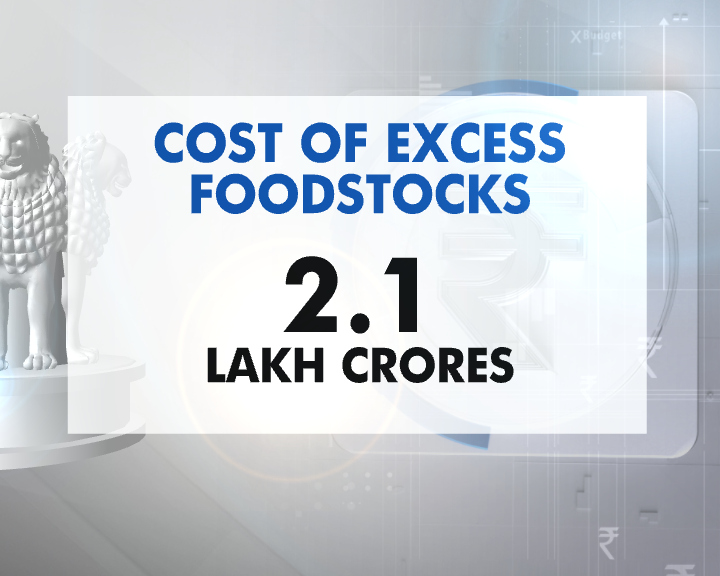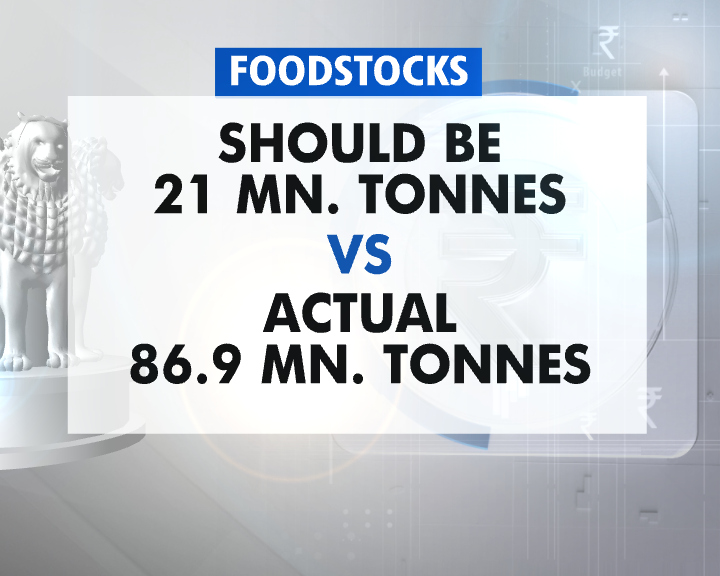 We need to get jobs back. Jobs must come back to the services sector and the MSME sector: Kiran Mazumdar Shaw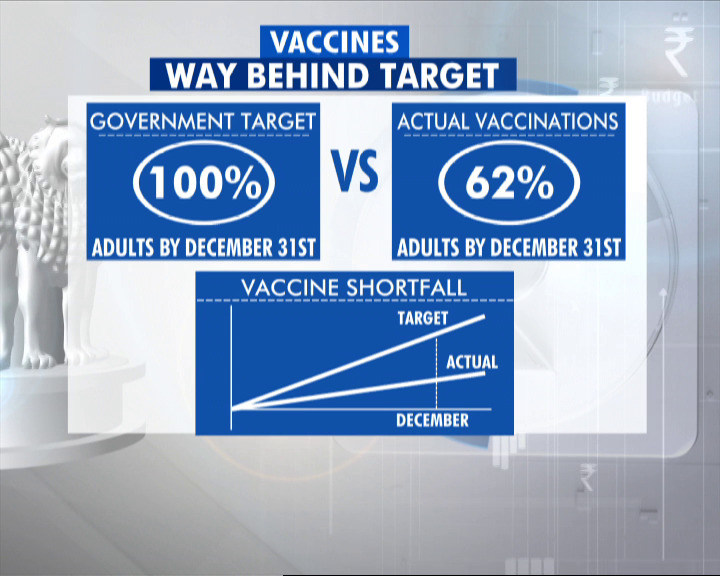 There is a virtous cycle in the formal sector and viscious cycle in informal sector. People in the formal sector have held on to their jobs. But that is not the case in informal setor. We need a massive boost in jobs in the informal sector: Dr Samiran Chakraborty
Economic activities back to pre-pandemic levels but not in proportion to the population: Sajjid Chinoy
We have to open up the economy and take courage and confidence in the fact that vaccines are preventing disease. The MSME and services sector must open up. We need to open up the markets. We need to privatise it. We are long past vaccine adequacy. We need to open up vaccine export. Else, we won't see the economic recovery we want to: Kiran Mazumdar Shaw
We have to focus on this strata of society. Can we look at minimum income of people who have plunged into poverty? Divestment must happen. We need to look at fiscal reforms – we are doing it too slow. There is demand. We are so underinvested in R&D that we can't look at growth: Kiran Mazumdar Shaw
The tax to GDP ratio must be high. Our ratio is very very low. But who will pay for it? Two years from now, you won't have a tight budget because it is an election year. Next year will be a year that is close to the elections. So it will again be a tight budget. So, where will the corrections come in?: Economist Dr Omkar Goswami
2021 was the year of policy reinforcement. 2022 must be the year the fiscal policy becomes supportive. We need a budget that focuses on growth. The most important thing is to spend on public investment and infrastructure. We saw 21% growth in infra spending. We need more of this: Sajjid Chinoy, Chief Economist, JP Morgan
Any type of fiscal measure must deal with the supply side. Budget deficit vs inflation is a false dilemma: Junaid Ahmad, World Bank India, Country Director
80% expenditure on pre-committed items. Flexibility on budget is on 20% of expenditure. The flexibility falls down to what one can achieve through disinvestments. The picture for this year is not as gloomy as you are painting it to be: Dr Samiran Chakraborty, Chief Economist, CITI Group
The way we have failed says two things: government speaks of disinvestments, but they don't and nobody in the government wants it. Npobody thinks that the government wants privatisations. There's lot of talk but no belief: Economist Dr Omkar Goswami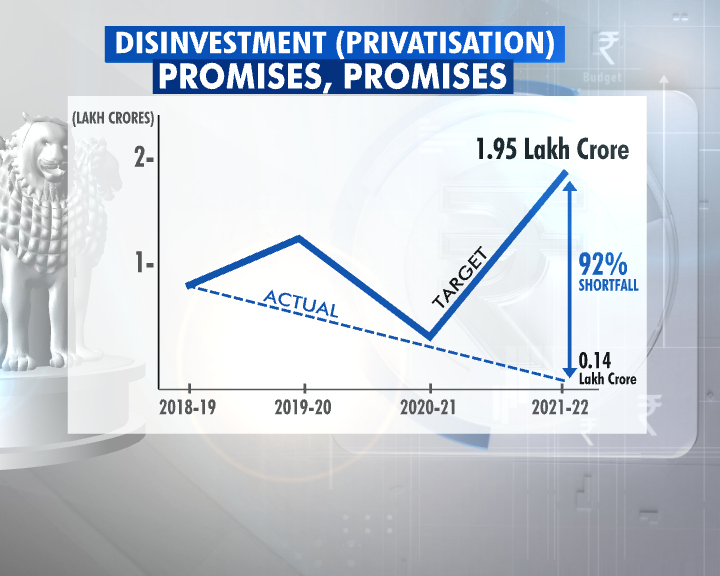 Need To Put More Disposable Income In Hands Of People To Boost Demand: Kiran Mazumdar Shaw
We need to double up per capita income. We need to put more disposable income in the hands of poeple to boost demand. There is a huge economic strain. We need to look at the bond market and other fiscal measures.We are doing a lot but not doing enough. Pandemic has shown that we can we things in a smart way. We are sitting on huge amount of data. But we are not really connecting the dots to give us insights into the data. We need to have a sensible approach: Kiran Mazumdar Shaw
We require more investments by big companies and formalisation of the economy to strengthen the economy. We need the investments to come in fast: Mahesh Vyas. MD & CEO, CMIE
Services like travel, tourism, restaurant, parlours suffered more. The fear factor stopped people from stepping out. The only way out is to get vaccinated. The major reason for the slowdown was the capex slowdown since 2011-12. We need reforms – in tax, capital control – to get businesses up: Economist Dr Ila Patnaik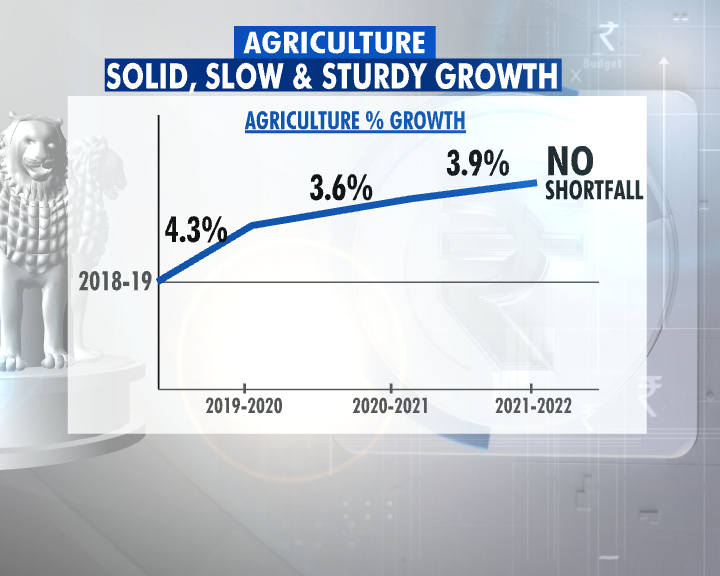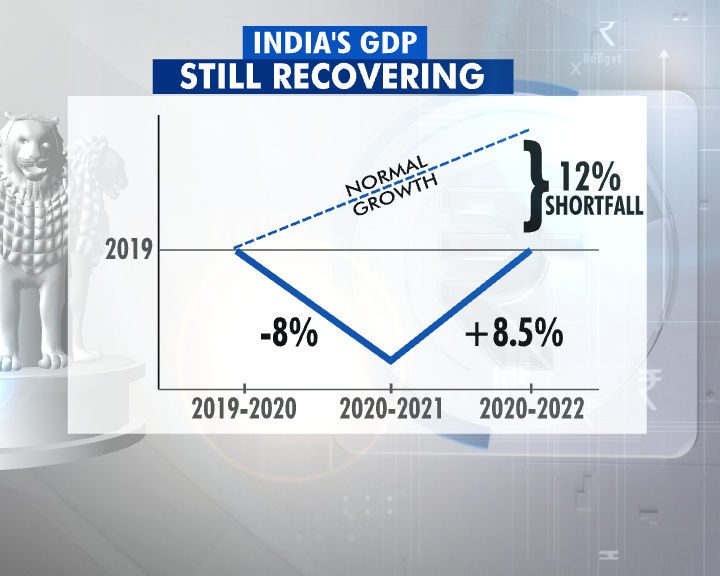 Frontline Workers Essential In Getting Children Back To Schools: World Bank India Country Director
20-24 per cent children will not come back to schools post-pandemic, particularly girls. We are seeing it in Latin America, Africa, South Asia. The frontline is extremely important – aanganwadis, Asha workers – in getting the students back to schools. We need to chase the virus. Southeast Asia need a regional surveillance system that can anticipate the disease: Junaid Ahmad, World Bank India, Country Director
The newly appointed Chief Economic Adviser V Anantha Nageswaran said that while preparing the economic survey for 2021-22, the government has kept in mind medium term stability, supply side reforms as well as process reforms.
Atmanirbhar Bharat Initiative A Response To Global Supply Chain Disruptions: Sanjeev Sanyal
"The post-Covid world will be influenced by geopolitics, climate change and supply chain. All these factors will impact our economy," Sanjeev Sanyal said, adding that the Atmanirbhar Bharat initiative is the response to global supply chain disruptions.
Tourism Sector Remain Impacted By Pandemic: Sanjeev Sanyal
Sectors like financial, real estate and professional services have seen growth and gone back to the pre-pandemic levels. But sectors which are contact-intensive like travel and tourism continue to be impacted, Sanjeev Sanyal said.
Shape Of Economic Recovery A "Tilted W": Principal Economic Adviser Sanjeev Sanyal
The shape of economic recovery can best be described as a "tilted W", he said, which is what the best minds in the country could come up with. During the pandemic, the domestic industry sector witnessed erratic upward and downward movement, contractions as well as revivals and this led to the economic recovery resembling a "tilted W".
Agriculture Least Affected By Lockdowns, Says Principal Economic Adviser Sanjeev Sanyal
The agriculture sector was the least affected by pandemic-induced lockdowns and is expected to have a growth rate of 4 per cent during the current fiscal, principal economic adviser Sanjeev Sanyal said.
Economic Activities Reviving To Pre-Pandemic Levels: Sanjeev Sanyal
The overall scenario, as envisaged in the economic survey, portrays revival of economic activity to pre-pandemic levels, principal economic adviser Sanjeev Sanyal said today.
"There has been a revival of economic activity to pre-pandemic levels, as can be seen by many indicators like e-way bills collections, which have shown growth after having slumped during the second wave in the first quarter of the current fiscal," Mr Sanyal said.
Refined Core Inflation Much Below Conventional Core Inflation: Economic Survey
The economic survey has made a pertinent observation by noting that refined core inflation, which was 5.9 per cent during April-December period of 2021, has been actually lower than the conventional core inflation.
"Since June 2020, refined core inflation has been much below the conventional core inflation, indicating the impact of inflation in fuel items in the conventional core inflation measure," the survey said.